Balloons!
Welcome to my guest blog for MJR Events. I'm Danny and I'm the owner of Balloons by Danny Marino based in Norwich.
There are divided opinions regarding balloon decor at weddings in Norfolk. We have actually heard people at wedding shows calling balloons "cheap". There are occasions that we understand why they think this when décor and colours are not done by professionals or artistically. However, we are here to try and change that opinion and champion balloon décor for all occasions.
When you walk into a traditional style wedding there is normally one colour that dominates – White! White table covers, place settings, chair covers and the room or marquee itself. When colours are introduced, they need to be added carefully as to not stand out like a sore thumb. Balloons add the accent colours to enhance the decor, but not dominate. These can be various shades of one colour using techniques to lighten or darken the balloon. We have 80 standard colours to choose from, which then leads to 100's of variations to use for the brides wedding decor.
Wedding decor doesn't have to just be 3 balloons on a weight in the middle of the table. In fact, we as an industry, are experiencing a helium shortage! Thus we are trying to introduce more air filled creative designs where we can. We design our entire decor to suit the needs of you the customer. Elegant table centres with real or imitation flowers incorporated within, to entrance columns and arches wrapped in tulle of organza to soften the design. Balloons also give you the height that flowers alone cannot. They can be used decorate the ceiling of the venue to give added interest in high rooms or marquees.
Traditional Vs Theme
However, there are a few couples to be that want that change from the traditional approach and choose a theme for their wedding. Over the years, we have done many of these themed weddings. They range from Alice in Wonderland and Superheroes to a Back to the Future wedding complete with a Delorean!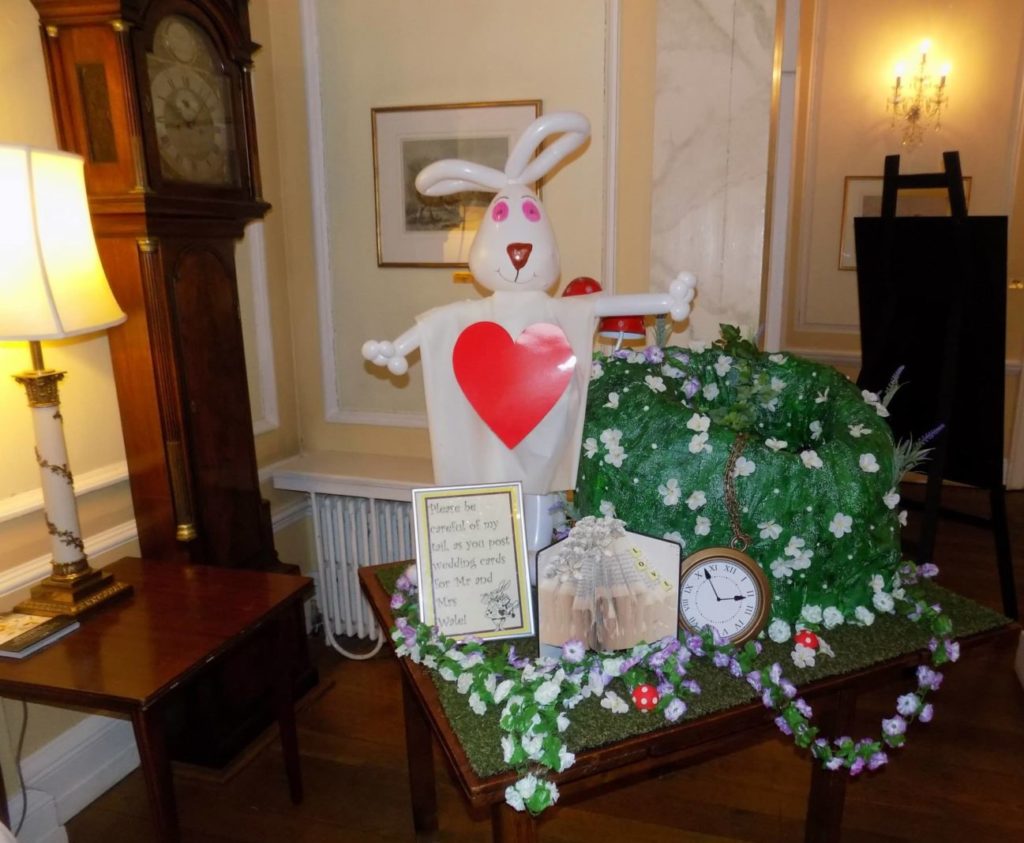 Our ethos is if you can dream it, we will have a go to make it a reality!
Another on trend item is the "Selfie" wall/picture frame for your guests to take pictures of themselves at the reception and post (after the big day) to show everyone what a great day your wedding was. Also don't forget any children that will be there a gift of a character balloon for the younger ones makes them feel like a special part of your day. You may consider hiring a balloon artist for your wedding reception to do balloon modelling to entertain children and adults alike!
Balloons by Danny Marino will be exhibiting with us at The Sprowston Manor Hotel Wedding Fair on Sunday 15th September where you can check out their latest designs!